The Magazine of The University of Montana
Bookshelf
By Ginny Merriam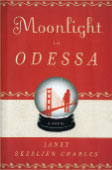 Moonlight in Odessa
By Janet Skeslien Charles
Bloomsbury, 2009, 342 pages, $25
UM graduate and Shelby native Janet Skeslien Charles has lived since 1999 in Paris, where she teaches writing classes at the Parisian bookstore Shakespeare & Co. There she wrote her first novel, a darkly humorous post-communism story set in Odessa, Ukraine. Her character Daria moonlights as an interpreter at a matchmaking agency called Soviet Unions. It's an e-mail bride service that connects lonely American men with Odessan women who are desperate in the face of limited opportunity.
Charles has three more literary projects in the works, she said in a recent interview, and then hopes to focus her writing on life in Montana.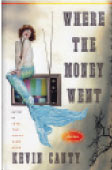 Where the Money Went
By Kevin Canty
Random House, 2009, 191 pages, $25
Kevin Canty's characters deliver familiar pains and common longings that can bring inadvertent sharp breaths and squirms from his readers. Canty writes about love, money, and work from a man's point of view, often in the first person. In his short stories, he doesn't get sidetracked; he drives straight down the middle. The title story in this book, his third collection of stories, shows in only four pages the disillusioned despair of a man bankrupted by divorce.
Canty teaches in UM's Creative Writing Program and also is the author of three novels.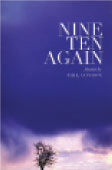 Nine Ten Again
By Phil Condon
Elixir Press, 2009, 186 pages, $17
Phil Condon's fourth book was the winner of the Elixir Press 2008 Fiction Award. Contest judge RT Smith described the book of ten stories as "a spellbinding gathering of narratives in which people in difficult circumstances face moments of decision and revelation." A troubled Vietnam veteran eats a yellow ribbon left on his mailbox, section by section. A man who encounters an opossum in his house during a storm is unexpectedly unnerved.
Condon earned an M.F.A. in creative writing and taught writing through the 1990s at UM. He now teaches in the Environmental Studies Program, where he directs the Environmental Writing Institute.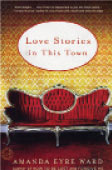 Love Stories in This Town
By Amanda Eyre Ward
Ballantine Books, 2009, 184 pages, $14
Amanda Ward studied fiction writing with William Kittredge, Deirdre McNamer, Kevin Canty, and Debra Magpie Earling on her way to an M.F.A. in creative writing at UM. She penned three novels before writing this book of twelve short stories about love. Like all of us, Ward's characters look for the places they belong—a suburban New Yorker tackles dating after losing her husband, and a small-town librarian struggles to choose between home and a new life. Ward's combination of humor and insight brought this from Publisher's Weekly: "The way Ward balances ruefulness and hope is singularly impressive."
Ward lives in Austin, Texas, with her husband, Tip Meckel, who earned a master's degree in geology at UM. Her work has been widely reviewed in major publications around the country.
The Sword of Medina
By Sherry Jones
Beaufort Books, 2009, 258 pages, $24.95
When Random House reneged on its plan to publish journalist and UM graduate Sherry Jones' first novel, The Jewel of Medina, in 2008 after speculation that it might incite violence from the Muslim radical fringe, Jones grew more tenacious and kept writing. Beaufort Books picked up the novel, and now is releasing Jones' sequel, The Sword of Medina. Jones' heroine, a fictionalized version of Muhammad's favorite wife, Aisha, wields her sword in a war to preserve their faith and their people.
Jones, who is based in Spokane, Wash. worked as a reporter for twenty years in Montana and now freelances nationally.
If you are a UM alum with a recent book release, don't forget about your alma mater. To be considered for Bookshelf, you must send a copy of the book, along with any press materials and contact information, to: Montanan, University Relations, 325 Brantly Hall, Missoula, MT 59812. Submission of materials does not guarantee that your work will be featured.