The Magazine of The University of Montana
Raising Montana
Living Legacy: UM Inaugurates Esther England Funds, Concert Series
By Patia Stephens
In 2003, when UM Professor Esther England received a settlement check from the auto accident that had stolen her magnificent singing voice, she quietly used the money to start a scholarship fund.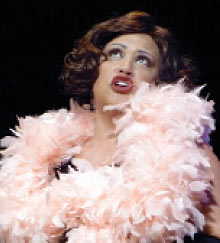 England, who began teaching in UM's Department of Music in 1969 and retired in 2005, continued making donations to the fund over the years. She also named the UM Foundation the beneficiary of her retirement account.
"This University has been my life," England says. "It's a legacy that I will treasure until I die."
When one of England's former students, Sue Stanaway, heard about her efforts, she took charge.
"Esther said, 'When I die, I want to do this,'" Stanaway says. "And I said, 'No, we're going to do it now!'"
Last summer, Stanaway asked two of England's most prominent former students—actor J.K. Simmons (Spiderman, Law & Order) and opera singer Pamela South (La Bohéme, Il Pagliacci)—to chair it. They agreed without hesitation.
"This lady gave her life for us—thirty-seven years," says Stanaway, a vice president in Billings with the investment firm Morgan Stanley Smith Barney. "The things you learn in Esther's studio carry over for a lifetime. You learn who you are. You discover your soul."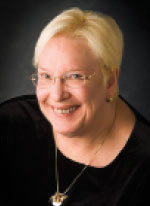 Gifts in Esther England's honor can be made to the England Excellence in Voice Scholarship or the England Vocal Enrichment Fund in care of the UM Foundation, P.O. Box 7159, Missoula, MT 59807-7159. The Foundation also is seeking contact information for England's former students. Send addresses, phone numbers, and e-mail addresses to the attention of Vickie Mikelsons at the above address or mikelsonsvs@mso.umt.edu.
The Esther England Excellence in Voice Scholarship became endowed last August when it reached $25,000. It will provide assistance to UM students for years to come. Six students already have received $1,200 Excellence in Voice Scholarships.
A second fund was started in England's name last fall with gifts from former students. The Esther England Vocal Enrichment Fund will pay for one-time expenses such as student travel to auditions and bringing guest musicians to campus. The fund quickly became endowed at $20,000.
The two funds, along with the Esther England Concert Series, were inaugurated at an October 9 reception. The series will bring accomplished performers to campus for master classes and concerts whose proceeds will benefit the funds. The first concert in the series, Gershwin and Friends, was performed that evening by another England protégée, professional mezzo soprano Michelle Berger.
In a quiet moment between the well-attended reception and concert, England confesses she's "embarrassed by all the fuss. I was just doing this little thing and [Sue] ran with it."
England has always been the type to minimize her own gifts, first as a singer and teacher and now as a donor.
In the Music Recital Hall where a new plaque lists the names of students who have won England scholarships, Berger gave a rousing two-hour concert accompanied by local musician Jodi Marshall on piano. Berger was delighted to kick off the Esther England Concert Series.
"I said yes immediately," says Berger, who has performed in opera productions across the United States and Europe. "There was no question that I'd do it. [England] was a huge influence on me as a singer."
While on campus, Berger presented a master class to music students and recalled her own days at UM.
"Esther had a big voice," Berger says. "She scared the heck out of me on a daily basis. She taught me that you have to grow a tough skin. She taught me self-confidence."
Berger is happy to be able to pass those lessons on—and to give something back to the University and her mentor.
"It feels great," she says. "I find that when you give, there are blessings that will come back to you."